Our Heartland Inn commitment to you:
Our goal and constant challenge is to give you the quality accommodations and dependable, helpful service you deserve with a price that is fair to you. We never lose sight of the fact that we owe our success to our guests.
Mark Twain once remarked: "Always do people right. This will gratify some people and astonish the rest." Our aim is to always "do right" when it comes to our guests needs. Perhaps this is one the reason that our motels have shown such positive growth.
Welcome to Heartland Inn of America.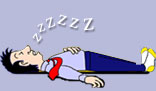 The Heartland Inn chain represents the initiative and investment of Iowa and Wisconsin residents. In the spring of 1984, two Waterloo residents, Joe Minard and Ross Christensen, formed a general partnership for the purpose of commercial development, primarily motels. They perceived a need for comfortable, quality lodging at a fair price. Their first venture was the completion and opening of a motel in Waterloo, Iowa, November 1984. Since then eighteen more Heartland Inns have been constructed and opened.
Heartland Midwest Management, Inc serves as the managing agent for all Heartland Inns. Headquartered in Waterloo, Iowa, Heartland Management is responsible for providing properties with the resources, information and support necessary to accommodate our guests with the best service possible.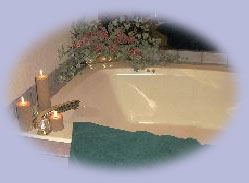 Heartland Inns can best be described as upscale, moderately–priced facilities. They meet the needs of a large and growing segment of travelers who desire higher quality rooms, upscale services and certain desirable amenities found in some full service hotels, yet at the price substantially less than full service luxury hotels. Though Heartland Inns are "rooms only" facilities, we create a "full service" atmosphere.

Travelers can expect Heartland Inns to be quality motels in excellent condition. All Heartland Inns were opened as new construction, built and furnished with a high regard for quality. The materials and furnishing were chosen for attractiveness, performance and durability. This is reflected in our all-brick exteriors. We are committed to keeping our properties looking and feeling "new" which are the results of an ongoing process of refurbishing. We continually upgrade to incorporate improvements that have been identified as desirable by our guests.

More than words…Every room. Every Heartland Inn.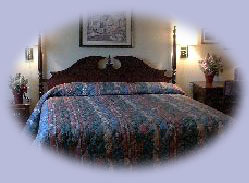 We have been talking a lot about that lately. Why? Because unlike the other chains, we guarantee that you will find those special features that you enjoy at every Heartland Inn.
From the new top of the line Serta pillow top beds, the free e-mail and Internet stations in the lobby, the Wolfgang Puck coffee in the rooms, to the hearty expanded breakfast and evening snacks. You'll find what you like at Heartland Inns. There's more coming. And as always, of course, you will find it at every Heartland Inn.

We believe the key ingredient for our success is SERVICE – taking exceptionally good care of our guests. There is a marked difference between being a provider of lodging and other types of businesses. Other types of businesses refer to the people they serve as consumers, clients, customers, even patrons. Only in the lodging industry are they referred to as guests. This is an important distinction because the term" guest" implies hospitality – making a guest feel like he or she is someone special. The difference between a "place to stay" and "outstanding guest experience" is our staff. To them satisfying the guest isn't everything; it's the only thing.

Our desire at Heartland Inn is to give you the best possible service. If you have any concerns, comments, or tips on how we can better serve you, please let us know.



Heartland Inns of America
3136 Brockway Road
Waterloo, Iowa 50701
(319) 235-1025
e-mail us